FAVR Sermon Watch: Wake Up The Watchmen With Dr. Dharius Daniels
His word comes to us in human words.
In the middle of verse 13, Paul says, "You received the word of God, which you heard from us." You heard God's word from us. We are human. God is divine. We are speaking on his behalf. His word is heard in human words.
Christ had appointed apostles who would be his authoritative spokesmen. He teaches and guides and inspires them (and a band of brothers close to them) and they speak his word on his behalf with his authority.
Paul said in 1 Corinthians 2:13, "We impart [God's truth] in words not taught by human wisdom but taught by the Spirit, interpreting spiritual truths to those who are spiritual." This is what we have in the New Testament — God's word mediated to us in the divinely taught words of men. God's words come to us in human words.
The Thessalonians heard the words of Paul.
Verse 13b: "When you received the word of God, which you heard from us. . . ." God spoke, humans gave his word through their words, and the Thessalonians heard that. They heard the sounds. They knew the Greek language. They construed meaning with their minds.
God uses humans to deliver his word, and he delivers it to humans. Human minds hear and understand the word from God, and then another set of human minds receive it from those human mouths and again hear and understand it.
Nothing has been said yet about how the Thessalonians have evaluated the words. Only that they are hearing, and by implication, they are construing. They are trying to make sense of what they hear. That's what we do when we hear someone speak. So the Thessalonians heard the words of Paul.
Favr family therefore we share God's word with you, in our showcase of sermons from around the world.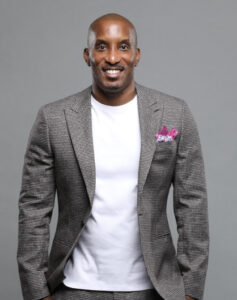 For more information on featured pastor: Dr. Dharius Daniels